*

Soul Sisters

*
* Joined at the Hip * Separated at Birth * Doppelgängers *
* Kindred Spirits * Mistaken Identities * Scent Twins *
​
The Sniffers
darkdreams, Haunani, and meowmo
The Samples
For the
February Blind Sniff
, your hosts
Nostalgie
and
Warum
offer 3 main fragrances: A, B, C.
Sample D is a bonus sniff!
We have categorized the four samples as indie, lower-end designer, mainstream designer, and niche.
(Notice that we listed those in alphabetical order. We wouldn't give that much away right off the bat, now would we?).
These categories could be debated, of course. Keep in mind that there can be a fine line (and lots of overlap) between indie and niche, niche and mainstream, etc., that categories can blur, and that they can change from high-end to drugstore (and vice-versa) over time.
To add a twist (and to help you out) we are also sending "Soul Sisters" for each of these fragrances. They are labeled A-2, B-2, C-2 and D-2. These fragrances have something in common with their "sister" sample. They are not dupes, reissues, flankers, or reformulations.* But their similarities (in notes, in vibe, in conception) have been noted and debated on this and other sites, in chats, reviews, blog posts, etc. The sister fragrance is not necessarily of the same category (designer, indie,
niche) as the A,B, C (and bonus D) that you are ID-ing.
Note: the presentation of the samples offers no clues to the identity or value of the juice. [The color may be helpful, as always]. If there is less of one sample, or if one vial is different, that just means we had less on hand to decant, or we did not have enough identical vials to use.
Be careful with the A-2 vials. They were stubborn and hard to cap.
Suggested Sniffing Procedure
Start with sample A.
Take some to get a feel for the mood and the notes.
Share your first impressions.
Then, when all sniffers agree they are ready, try an arm-to-arm comparison of A and A-2. And so on for the other pairs.
Remember, you only have to guess A, B, and C (and maybe D). So if you prefer to smell them without their sisters, that's fine. Just have fun!
We realize that this comparison sniffing may cause you to toss around names of perfumes in the discussion forum. Just let us know when you want those names confirmed. If you say "I think one of the A sisters (A or A2) is Liz Claiborne Realities—but I don't know which one"—we'll be happy to confirm just that much. If you are correct, we'll let you sniffers keep sleuthing and chatting to determine which of the two you've identified correctly.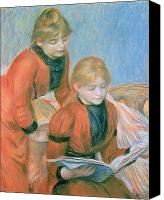 * Reformulations: its hard to say what was reformulated, when, in what way. Our twin sets do not pair old and new formulations of a given fragrance. But wouldn't that be a good sniff theme?
RECAP
(To the tune of "Someone like you")
Naughty twins:
A: Miller Harris, l'Air de rien (we're calling it niche)
[Darkdreams guessed this in seconds flat, followed closely by her teammates]
A2: Jean Desprez Bal à Versailles (EDT)
[not as easy as we thought, but the team persevered!]
Complicated twins:
B: Jean Louis Scherrer, Scherrer 2 (EDT, oldish bottle) (we're calling it designer, mid-range)
B2: Estee Lauder , Youth Dew (new EDP)
[Who knew this one would be so difficult? We chalk it up to the unknown of reformulations, and to the many concentrations--including bat oil--we have sniffed and committed to scent memory over the years.]
Pastel twins:
C: Brécourt, Eau Trouble (we're calling it indie)
C2 Editions de Parfums Frédéric Malle, L'Eau d'hiver
[The sleuthing was as smooth as the fragrances]
Bonus twins
D: Molyneux, Le numéro cinq
D2: Chanel No. 5 EDP, current formulation ( whew! The toughest of them all!)
[Chanel No. 5 proved the most difficult of all! We think this has something to do with the smooth blending: sniffers guessed many key notes, none of which screams or screeches. I for one have new appreciation of No. 5 as an abstract composition. It was indeed fairly easy to "see" its components, but difficult to "see" what they represented.]
Last edited: