Deleted member 13385235
Guest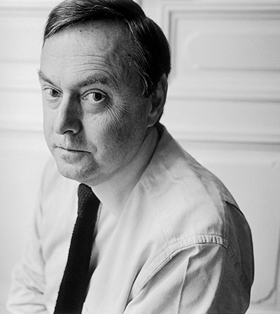 As some of you may know I've been on a quest of sorts to find out the real nose behind Aventus because I believe that the Creeds are the olfactive equivalent of Milli Vanilli who are just fronting a business and playing the role of perfumers as their niche is selling an image to the wannabe riche as evidenced by how they squirm interviews when they are asked to get technical. But all of that is by the by because what intrigued me about Aventus the first time I inhaled it was how cleverly put together it was and how that kind of scent can only come from a lot of experience, access to top flight aroma chemicals/captives and a lot of time to play around with ideas, letting them evolve and mature before presenting its final form to the world and chain smoking Pierre Bourdon fits the bill perfectly due to a scent I recently inhaled.
The Brun by Jean Charles Brosseau is a little known 2005 release that is credited to Pierre and its pyramid features:
Top notes are bergamot, pineapple, melon, cinnamon and cardamom
Middle notes are orange blossom, lavender, violet, jasmine and lily-of-the-valley
Base notes are caraway, musk, amber, vanilla and tea.
And upon first sniff you're hit with a hybrid of Millesime Imperials structure draped over an undeveloped Aventus drydown with lashings of smokey tea wafting all over the place. The scent itself is fairly interesting but the shapes it presents in my mind are way too similar to what MI bought to the table 10 years prior and what Aventus would highlight 5 years later for it to be a coincidence as one can never separate art from the artist and those with a good eye (or nose in this case!) can always spot the fingerprints even if the provenance is obscured.
Another interesting blip on the journey is 2005s Purple Label by Ralph Lauren which isn't credited to a nose but Firmenich who supply the captives that do the heavy lifting for Aventus. This scent features a very clear resonance to Aventus in that its a pencil sketch outline of what would eventually become Creeds flagship scent and is worth a sniff just to see where I'm coming from.
But two 2005 releases that both have a chunk of the Aventus DNA woven throughout their structure - note not a clone wannabe, GCMS reproduction but obviously the same heritage in an earlier state of development just beggars belief especially when you take other aspects into consideration that point to Bourdon being the Don Dada of Creed like his resume and similarities therein:
Cool Water -- Green Irish Tweed
Individuel -- Original Santal
French Lover -- Spice & Wood
The Brun -- Millesime Imperial
As you can see Kaptain Kouros isn't new to the game and has dropped releases that reverberate to this day and I think the whole point of this shell game is that it allows him to unleash his full creative vision without budgetary constraints via the Creed label and then do chopped down "everyman" versions with cheaper ingredients as a separate release for other houses, which happens a lot more than you'd suspect really.
Clever strategy for sure as its the same reason the music industry likes remixes so much because you can turn one hit record into two with ease as you already have a winning formula and the hard work is already done.
Now there will be those sitting there in their underwear reading these words saying "Bu bu but if he made teh Aventoos why not take teh credit n pantiez thrown?11?!/??" and thats because business is only ever 10% show with the rest being all about the dough as there are so many "artists" and "producers" out there right now that can't sing or make a beat to save their life but like the spot light, look the part and pay someone else handsomely so they can take the acclaim in the hopes of parlaying it into something bigger whilst the ghost gets to walk around freely in the world, realize his creative vision and quietly smile each time he hears praise thrown upon the "artist" in question and keep cashing those royalty cheques because after a certain point in the game you don't want the fame but a bit of peace and quiet along with the time to indulge your passions.
But back to Bourdonventus:
Luca Turin and Michael Edwards have both stated in print that Bourdon created GIT and not the Creeds as claimed and interestingly neither have been sued for defamation nor asked to retract their statements. Sure you can say its because Creed are above this (even though they allegedly astroturfed this forum so mercilessly a subforum had to be created to contain the traffic) and LT/ME are wrong (even though they are meticulous in their research) or you could consider they're also the sort to say:
In 1885, Queen Victoria appointed CREED "official supplier" to the British royal court. For her majesty, CREED created the scent Fleurs de Bulgarie by commission. This engaging scent, rich with roses, is available today. Also in 1885, Queen Maria Cristina of Spain named CREED her supplier by royal order.

In the 20th century, not only did royalty including the Duke and Duchess of Windsor choose CREED, but also leading politicians became CREED clients. Sir Winston Churchill wore CREED's Tabarome. In America, young Congressman and future President John F. Kennedy wore CREED's Vetiver.

In 1956, CREED created Grace Kelly's wedding day scent, Fleurissimo, by order of her fiancé, Prince Rainier of Monaco. So began Hollywood's long love affair with CREED.

In the late 20th and early 21st centuries, master perfumer Olivier CREED created some of CREED's most beloved treasures: Green Irish Tweed, Millesime Imperial, Silver Mountain Water, Spring Flower, Himalaya and Original Vetiver, the latter two with the contributions of young Erwin CREED.

In 2005, Mr. CREED created Love In White. Worn by two First Ladies, it is sometimes called "the White House fragrance". Laura Bush received the first bottle in 2005, thanking CREED in a note sent to Paris. Michelle Obama wears it as well, Washingtonian Magazine reports.

In 2006, Kate Middleton received the first bottle of CREED Royal Ceylan. 2006 also brought the debut of Original Santal for men and women, a scent of royal Indian sandalwood.

In 2007, CREED Virgin Island Water was born, winning four of five stars in a New York Times critique. 2008 brought Love In Black, inspired by Jacqueline Onassis. 2009 brought Acqua Fiorentina, evoking the Renaissance city of Florence. Also in 2009 came Sublime Vanille, first in a new Royal Exclusives collection-within-the-collection.

In 2010, CREED celebrated its 250th year by opening its only U.S. store at 794 Madison Avenue in Manhattan and with the creation of AVENTUS, described as "mesmerizing" by The New York Times.

In 2011, CREED will debut Royal-Oud for men and women, with luxurious oud coaxed from Agarwood trees and more expensive per ounce than palladium. CREED will also offer more creations in its Royal Exclusives line: Original Cologne and White Flowers.
Girl, you know its true :thumbsup: