(don't know where to post this thread, anyway, please excuse me. Andre)
-----------------------------------------------------------
HOW TO PROTECT AND PRESERVE OLD PERFUMES in "SPLASH" BOTTLES (tutorial with pictures)
Okay my friends, I'd want to share with you a secret. Well, not a secret since it's well-known by many people, but seldom used!
A small secret for "preserving" perfumes for years and years...
I use it since 1997 , and this trick (or a similar one) *should* be used, now and in the immediate future....
(a foreword: I'm a Biologist with chemical background, and I worked many years in scientific labs. So I think to have a little experience in chemical stuff....
...and it could be useful when applied to perfumes, huh ? )
You have two methods:
1- the small caps
2- the "Parafilm":
it's a very cheap "paraffin tape", we used in our labs to
*PERFECTLY*
isolate any substance.
Let's go with some explanation!
Here we have tre great perfumes from the past, all splash bottles.
- An extraordinary KOUROS by Yves Saint Laurent, year 1981 (one of the first bottles ever produced). It needs no further explanations....
- An invaluable "TIFFANY for Men", vintage 1st edition, the Jacques Polge's masterpiece, reported as "...a Chanel better than Chanel", year 1989, maybe one of the last ones to -reportedly only for vintage bottles- contain real "amber gris" from whales.
- A bottle of rare "Vivara" pour femme by Emilio Pucci, in poor conditions, mid Seventies.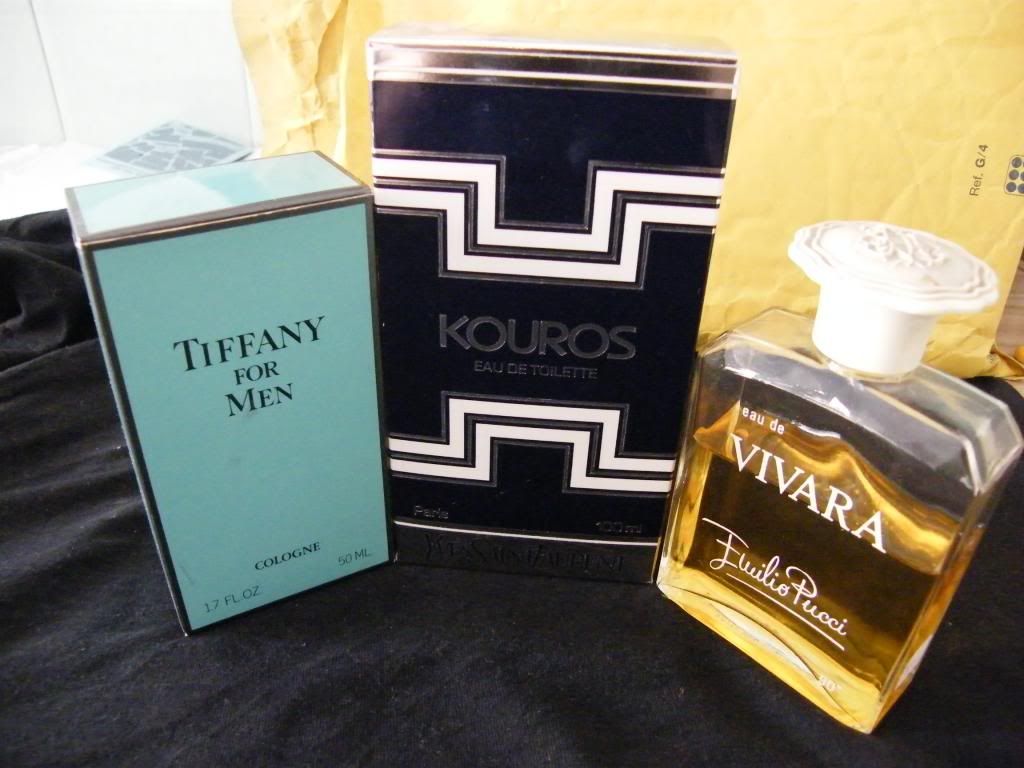 THE SMALL CAPS
:
basically you have to buy small caps of different diameter, and use it to "close" bottles.
Firstly, you must check if the perfume cap is "flat" inside, as in this case. (Vivara by Pucci)
Now, you can "insert" gently the cap with its appropriate diameter.
And here's the bottle with the small cap finally inserted
It's perfect! There is no leaking!
Now you can put the classic cap over the small one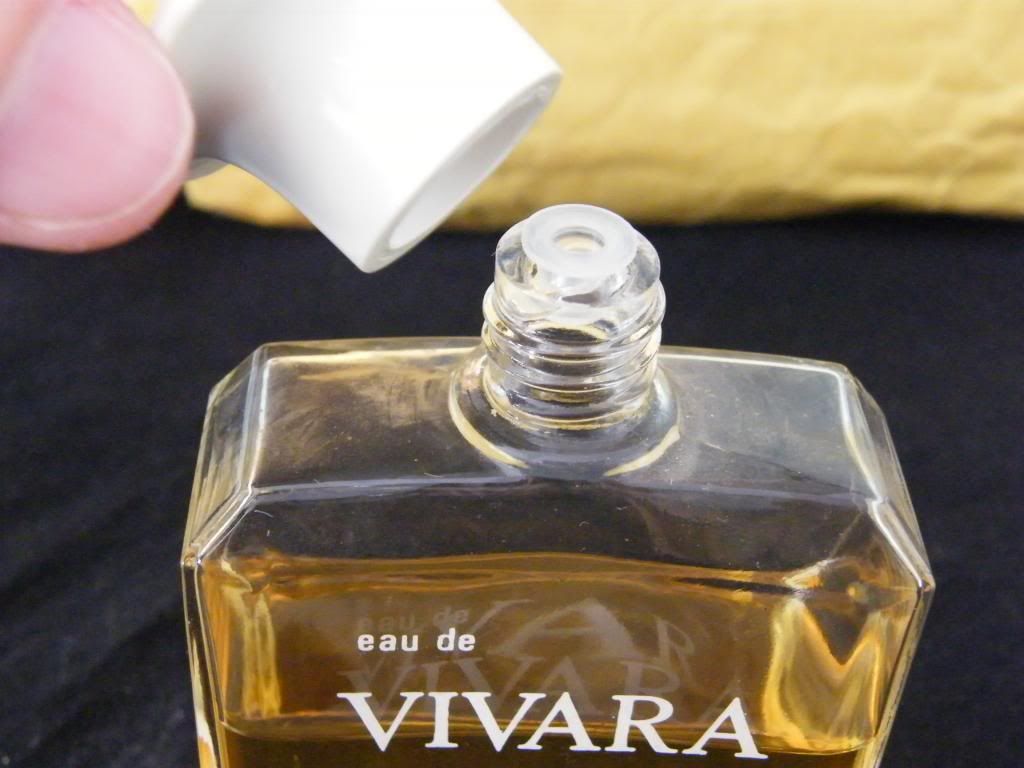 That's all! Splash bottle is protected, and you should only store in an a dark, cool place.
But what happen when the cap is
NOT flat
? (TIFFANY)
There are lot of problems for using small caps! and unfortunately, these classical perfume caps don't preserve from evaporation.
Now you have to use the
"PARAFILM"
, a common laboratory tool used for preserve and isolate any substance.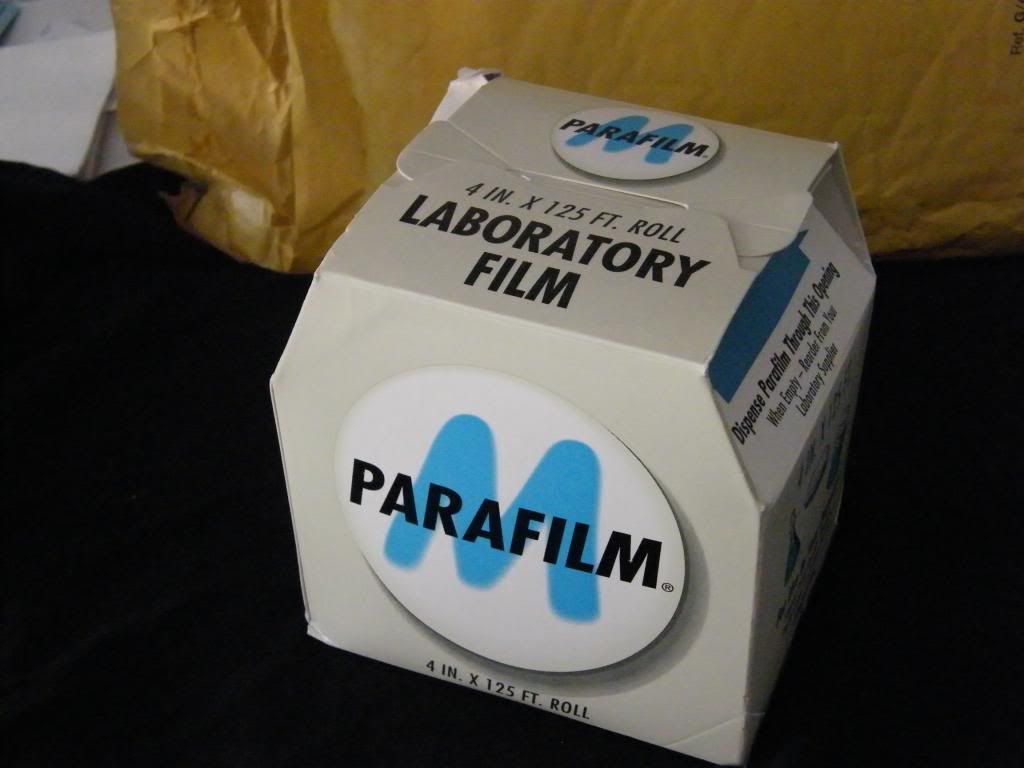 Basically it's a VERY
extensible and adhesive
paraffin film
with lot of other properties, it's very useful.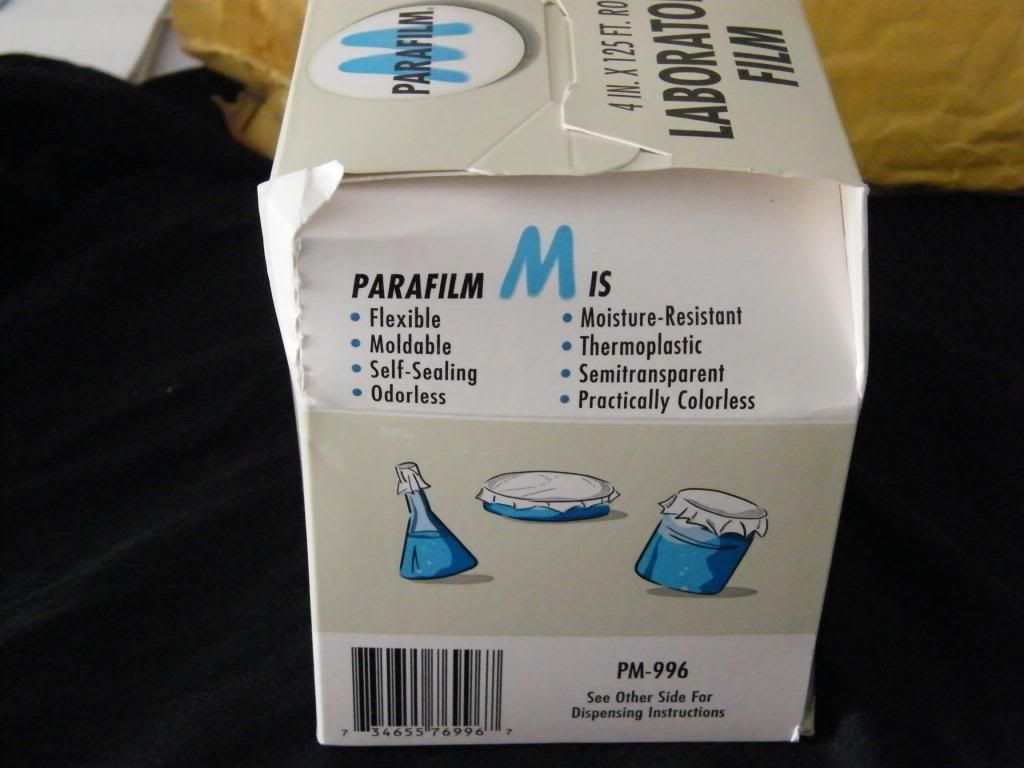 To prepare a "sheet", simply separe from protective paper and use scissors
Here you can see its incredible extensive properties
You can extense it quite a lot without breaking it
an example with a cup full with water.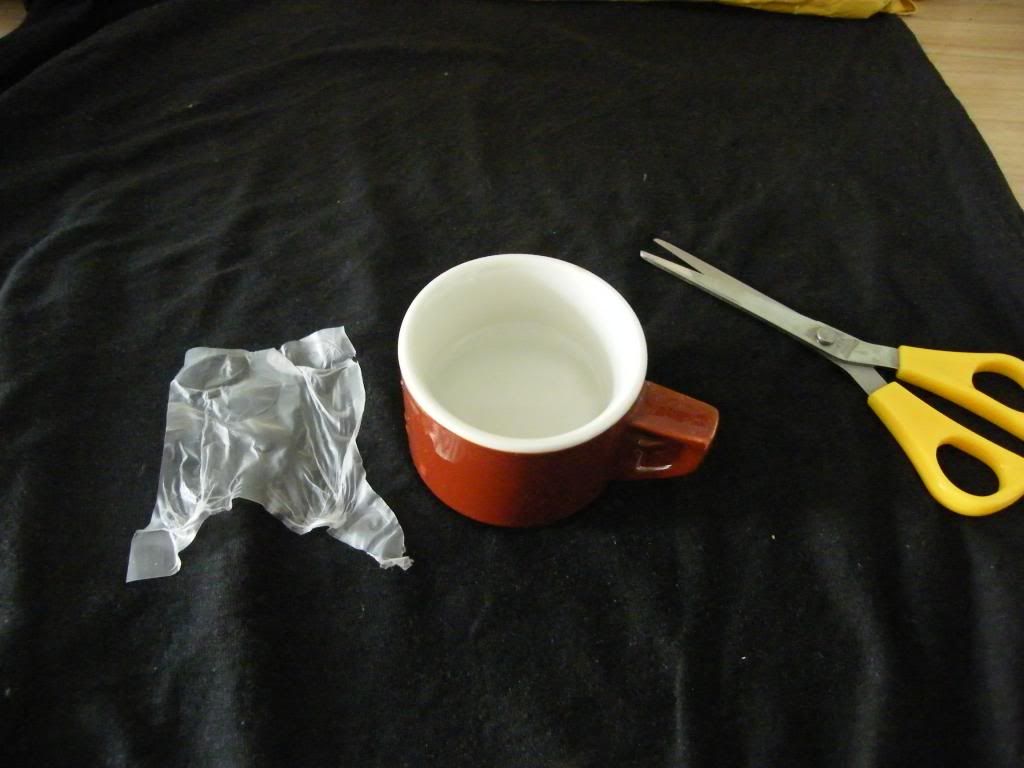 Since PARAFILM is very ADHESIVE it's easy to cover the entire cup.
Et voila! no leaking!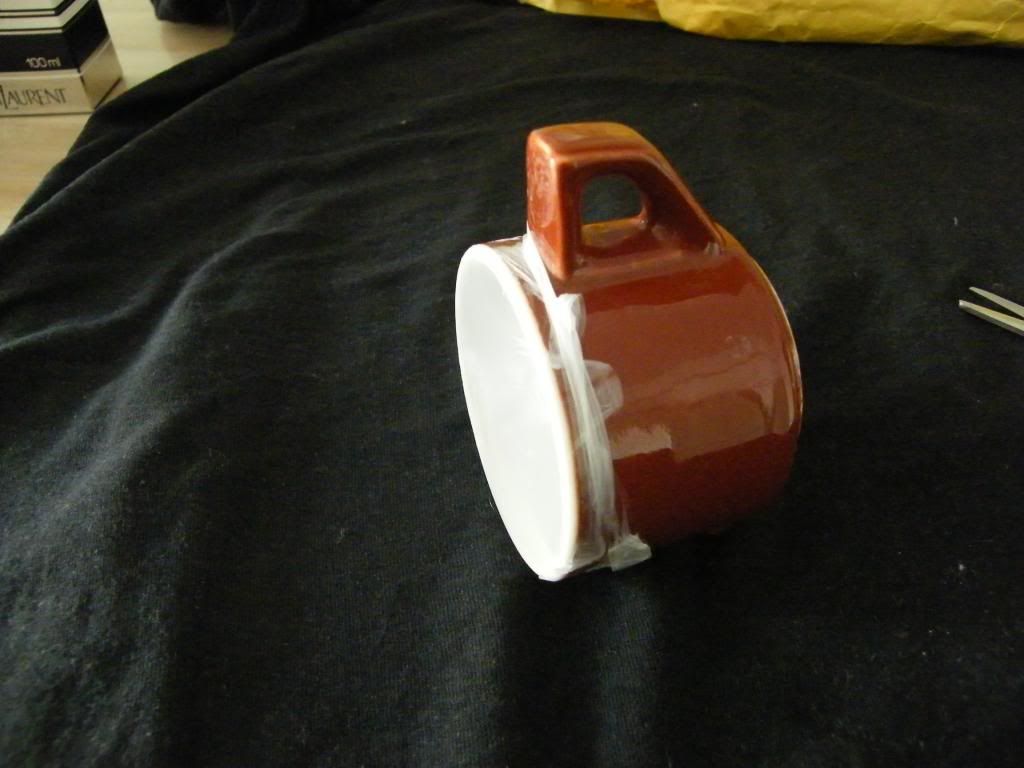 Seen from bottom
not a single drop of water (or gas, vapor etc.) is missing
So, cut a small sheet of PARAFILM....
and completely isolate the UPPER part your precious bottle of TIFFANY for MEN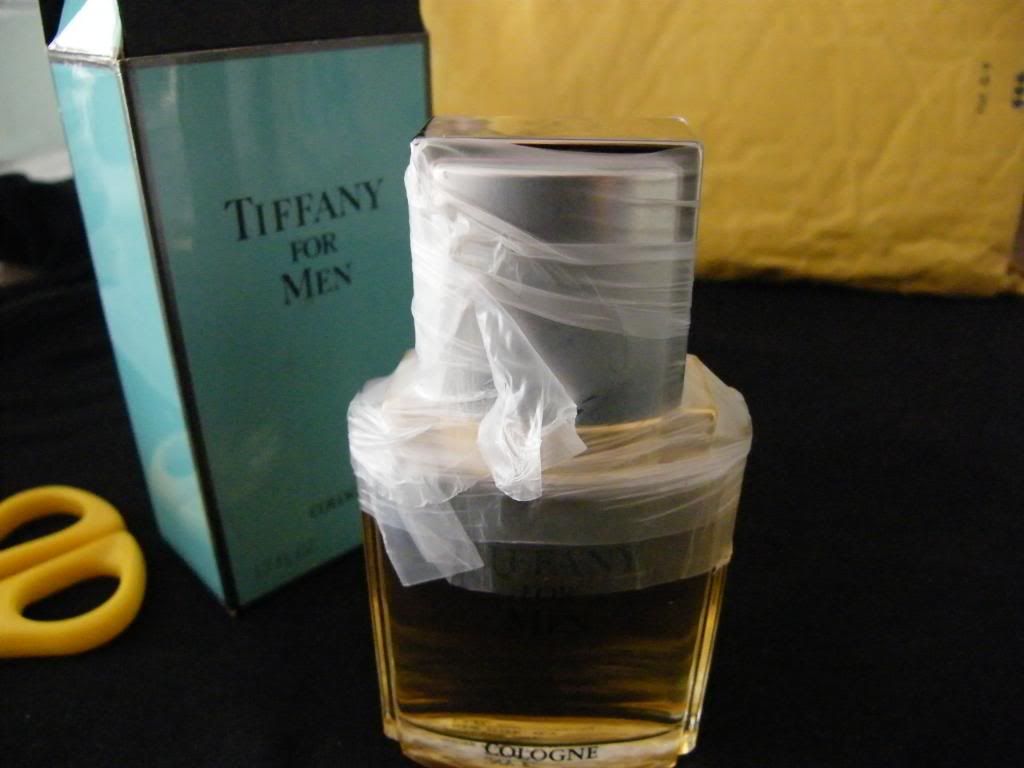 REMEMBER to leave the film edge non-aderhent
: it will be more easy remove the film in the future.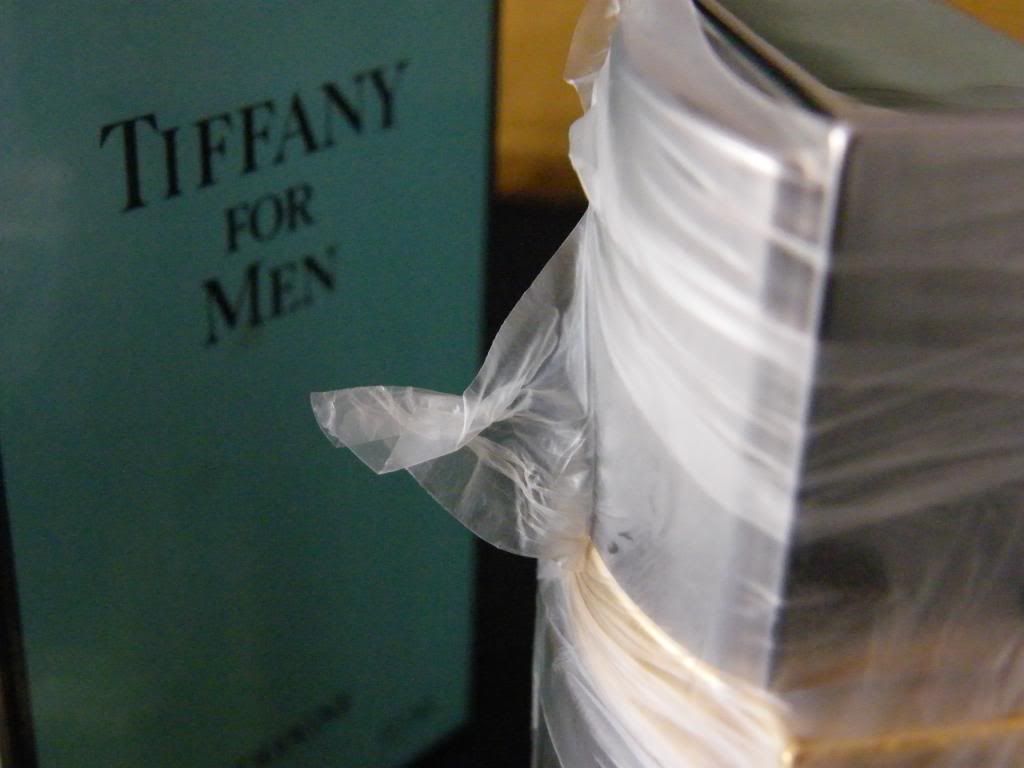 Similarly you will do with your priceless bottle of KOUROS. since there is a flat cap you should use the small caps; otherwise you can use the PARAFILM if you don't find a cap with identical diameter.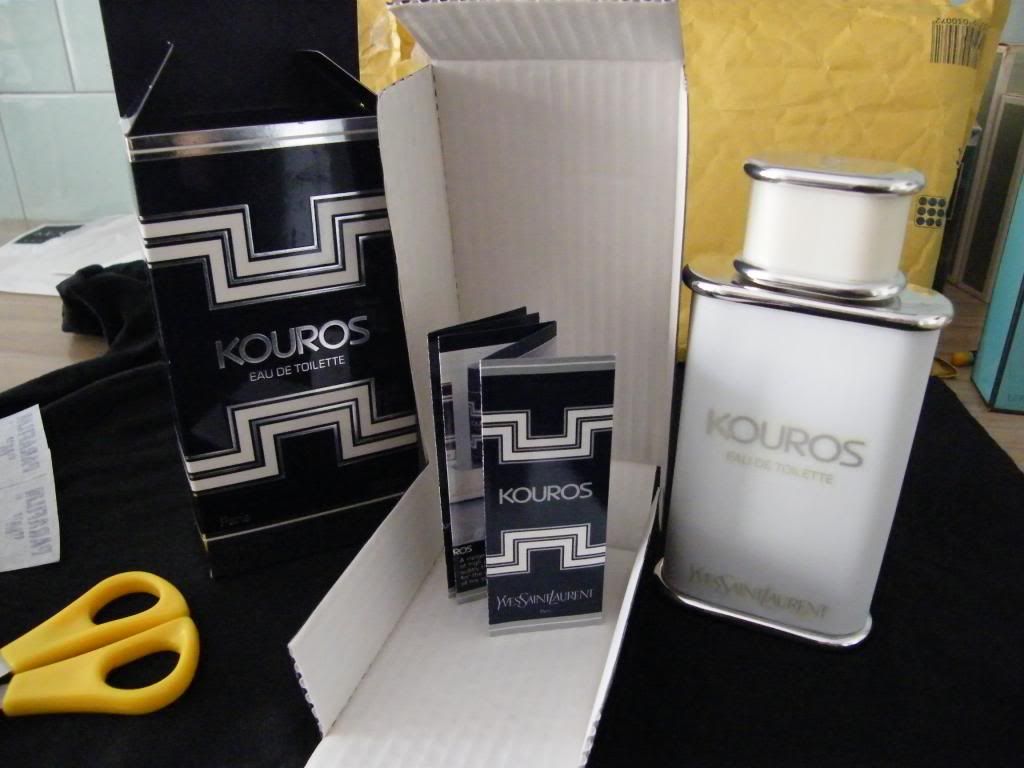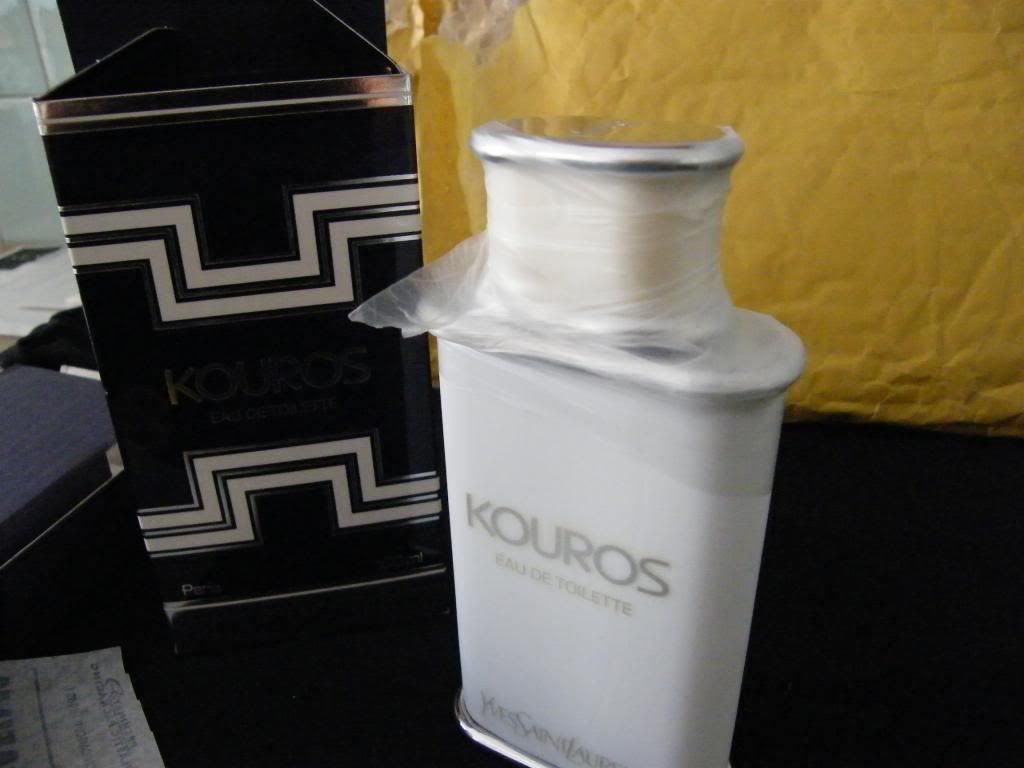 ET VOILA !!
But...Hurry up! last splash bottles were produced in 1999-2000, and so many perfumes from the past are still evaporating and losting some marvelous note!
And remember to store perfumes in a dark, cool place.
But now, your precious splash bottles are preserved for decades to come.
You will be able to open these bottles in front of your sons, daughter, nephews...
...and you will be able to tell them: smell it, my darling, these are the ancient perfumes from our past days..."