Zino Davidoff fragrance notes
Head

bergamot, clary sage, lavender, rosewood

Heart

lily of the valley, rose, jasmine, geranium

Base

tonka, sandalwood, amber, cedar, patchouli, vanilla


Where to buy Zino Davidoff by Davidoff
Eau de Toilette 124ml
$57.50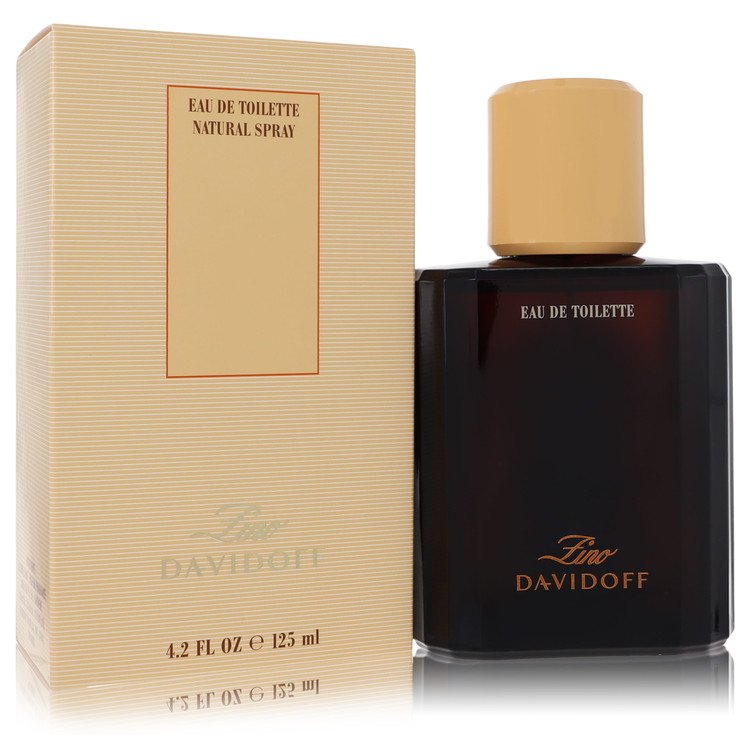 Eau de Toilette 124ml
$21.62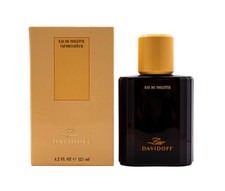 Zino Davidoff by Davidoff 4.2 oz EDT Cologne for Men New In Box
$20.47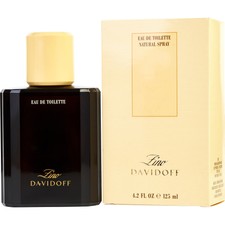 Zino Davidoff By Davidoff Edt Spray 4.2 Oz For Men
$43.41
If you purchase through these links, we may receive a small commission, which helps support and maintain our site. Thank you!
Latest Reviews of Zino Davidoff

Zenwannabee
How this is still being made I do not know. This could just as easily have been launched in 1886 vs. 1986, given how far it is from modern fragrance sensibilities. But what a rich experience! The balsam and strange overripe brew of florals drying down to one of the best patchoulis ever. Stands up straight, has great manners, and then winks at you with just a hint of lasciviousness. Delicious!
For those who see Zino as just too weird, or dated, or feminine, it's worth looking at some of its contemporaries, especially those that used rose, lily-of-the-valley and other florals as central to their composition—like many of the fabulous early Estee Lauder scents like Aromatics Elixir (1971) and Aramis 900 (1973) and the legendary JHL (1982) and Lauder for Men (1985). Zino is in great company here, and not all that different from these or from Obsession (1986) which came out the same year, or it's slightly older floral patchouli brother, Giorgio for Men (1984), with its similarly stunning patchouli drydown. These would be followed at the end of the decade by Boucheron Pour Homme (1989), another seminal men's fragrance with rose and soap at its heart. Not all so long ago really. But now from a totally different era.
Fragrances like Zino should get more love. But somehow they slip into the depths, beneath the popular radar. And there they exist and go on respiring beyond all expectations, extant and brilliant, waiting to be rediscovered.

sniffer64
Oh, I like this! Distinctive from the start, this is no sweet, citrusy, oceanic crowd pleaser. At the opening, I get some barbershop vibes, lavender, amber, patchouli (but not in a Deadhead way), geranium, vanilla and woods. This is a LOT of flavors, but they all work really well together. Thankfully the rose is not identifiable even though I know it is there, and the jasmine and lily o valley are dry and restrained. This is Azzaro Pour Homme made softer, a touch sweeter/rounder, and a bit more "oriental", though I don't know how the latter is accomplished. It is probably the patchouli, which, as several reviewers have noted, is not the earthy/sweaty type but rather the aromatic/mysterious type. It is quite amazing that almost all of the 14 notes listed make noticeable but well-balanced contributions to this scent, and the fact that this big bottle is less than $20 is incredible.
If you have any affection for barbershops like Rive Gauche, Paco Rabanne PH or Azzaro PH, you absolutely must try this.
If you are a fan of spicy, warm, woody ambers, you really should give this a shot.
If you are finding your freshie/citrus/oceanics a bit repetitive, or if you are mature beyond your years, or want to try out a sexy/cool uncle scent, blow $18 on a blind buy of this.
This is truly what a man should smell like.
One more thing: I loved this from the first spray, but this goes through several distinct phases. If you don't like what appears in the first 30 minutes, be patient. The dry down is where the magic really amps up.

ADVERTISEMENT

The Cologne Cabinet
Zino Davidoff EDT (vintage sample) -
I've avoided sampling Zino for years due to the conflicting reviews (and my dislike for rose), but now the day has finally come!
If you enjoy Tom Ford Beau de Jour EDP, then you will like this. The opening has a more dominant bergamot, but after that, they run neck and neck all the way to the finish line.
Overall, Zino could be described as having a more diverse note pyramid, but not by much, as the blending for both is very good. With four sprays, projection and sillage are moderate.
4/5 stars

AspicMyopic
Davidoff Zino is a very nice masculine aromatic fragrance from the 80s that carries appeal and sensuality and is still very wearable. This scent would probably appeal more to GenXers and older millennials but even younger people with a more mature mindset may enjoy it. The opening of Zino is very interesting and it has a very balsamic accord. What I find most interesting about the opening is that I get the accord of certain notes that are not actually in the fragrance so it seems to be a clever play between certain notes to give some creative accord. For example in the early opening my nose perceives anise which is a nice sharp almost gourmand opening. But of course there is no anise in Zino so I think it may be the bergamot, sage and sandalwood playing together. This accord fades and in the late opening as the scent is settling it becomes dark and there is something that gives me vibes of oud. Dark and earthy in the late dry-down it reminds me ever so slightly of Encre Noire A L'Extreme. The dry-down sits close to the skin and is a nice blend of floral notes along with vanilla and amber. It is an intimate and sexy dry-down. I think Davidoff Zino is an often overlooked classic that has stood the test of time very well. The slightly dark, warm notes and the intimate dry-down make this a suitable date night scent but it would also work in many other setting. I think Zino is perhaps more suited to mild and cooler weather and would work for a man dressed in smart casual. I get good projection for the first couple of hours with Zino and it then becomes more intimate, it lasts about 6 hours on my skin on a mild day. I love a fragrance with a good opening and an interesting trajectory and I enjoy wearing Davidoff Zino.

Johannes
Rich spice, alcohol and some sweet elements that seem a bit off (lily of the valley?). Produces a decadent, bitter-sweet vibe. Not for me, but could be fun on the right person.

Colbourne
Zino: the gentleman's sanctum, cloaked in wildflowers, earth, must, ash, and tweed, with a gossamer layer of perspiration. Dark, brooding, passionate, educated and astute, yet the progeny of the working class.
Wear this one evening if you're certain you are having sex that night.
Show all 111 Reviews of Zino Davidoff by Davidoff