Wild Country fragrance notes
Head

lavender, bergamot, lemon, basil, anise

Heart

geranium, fern, carnation, sandalwood, cedarwood

Base

moss, amber, musk, vanilla, tonka, benzoin


Where to buy Wild Country by Avon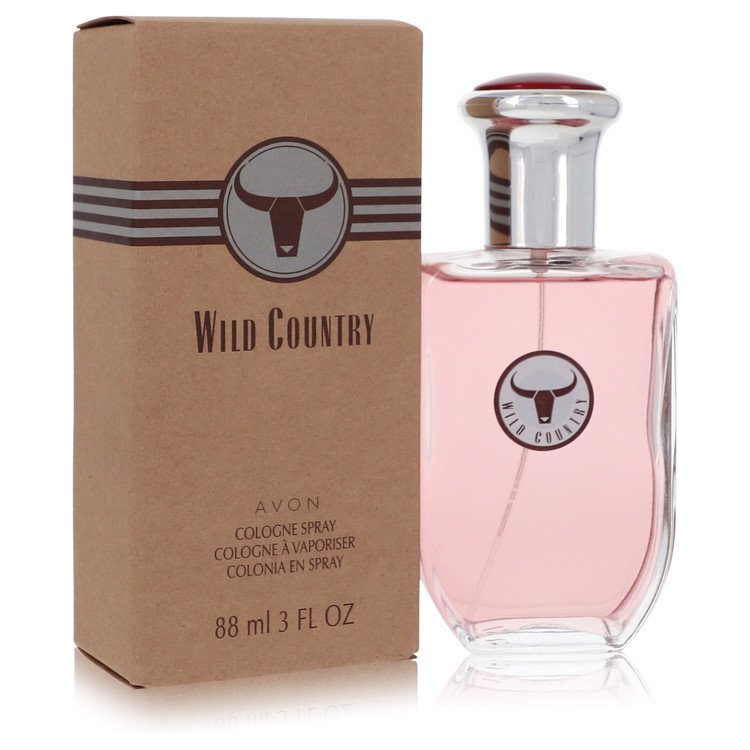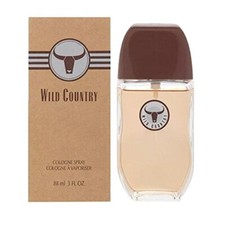 Wild Country by Avon for Men Cologne Spray, 3 Ounce
$15.75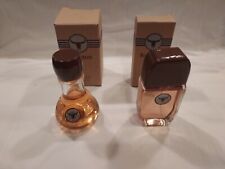 Wild Country by Avon for Men Cologne Spray, 3 Ounce And 4 Ounce After Shave NIB
$22.50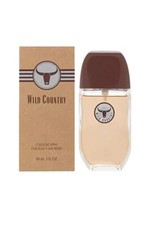 Wild Country by Avon for Men Cologne Spray, 3 Ounce For Your Favorite Man!
$15.60
If you purchase through these links, we may receive a small commission, which helps support and maintain our site. Thank you!
Latest Reviews of Wild Country

Zenwannabee
I love Wild Country but my wife is not a fan. She's much fonder of patchouli fragrances on me and Wild Country is definitely a lavender-vanilla powder bomb. But I can't help but love It. However, I wear it more like an after shave and have to apply sparingly. With Black Suede I can spray with abandon, but Wild Country is 1-2 light sprays max. Left at that, the drydown is fabulous and takes me back to the retro barbershop feel of 50 years ago. Other than Old Spice, this is often my weekend go-to.

JackTwist
Avon – WILD COUNTRY (1967)
After more than 1500 Basenotes reviews, I am coming here to my first for Avon, a house I never really took seriously up to this point in time. I totally agree with those who liken this to Canoe as they share nine notes (Lavender, Lemon at the top, Geranium, Carnation, Sandalwood, Cedarwood in the heart, and Vanilla, Tonka, Oakmoss in the base).
There is also a great similarity to Pinaud's Clubman.
This is an inoffensive, powdery, barbershop fougere, with a solid mix of lavender and anise in the top notes. The herbal spicy mix of geranium and carnation emerge as the heart blossoms forth, and finally the powdery mix of the tonka, amber, musk and vanilla base takes over. So, here we have basically a vanilla-centric splash with a quartet of slightly sharp/spicy florals (geranium, carnation, lavender, anise) nicely balanced. The quartet is center stage at first, then recedes tastefully into the background, but is always present, just retiring.
I actually quite like it. It is a comforting, warm, inoffensive after shave splash that is quite long lasting, more the strength of eau de parfum than after shave/cologne.
My spouse disagrees with me. He describes Wild Country as a lavender vanilla milk shake and finds it overly sweet (death by sugar) with prominent green notes, unrefined, forceful, even brutal.
So, two differing opinions. It has been sold in a number of kitchy bottle shapes, including an auto and a turkey (???). My bottle is of a stunning square pin cushion shape, more reminiscent of an olive oil decanter than a perfume bottle. It was the bottle that caught my eye in a curio shop and I assumed the yellow liquid was either olive oil or just colored water. I was surprised to turn it over and find the Avon label on the bottom.
Nice little find of 6 fluid ounces for $6. Worth a try for all fougere and barber shop fans.

ADVERTISEMENT

drseid
*This review is of vintage Wild Country
The top notes of the vintage bottle reviewed here apparently burned off many years ago... So skipping those, the composition's early heart is quite powdery, very similar to the smell of talcum powder barbershops use to powder your face after a shave and haircut. There is a significant musky presence complementing the powder, most likely derived from the liberal oakmoss used throughout with dulled carnation in support. During the late dry-down the powder fades then vacates, leaving the carnation infused musk through the finish. Projection is below average, with the composition projecting just a bit more than a skin scent, but longevity is very good at over 10 hours on skin.
Vintage Wild Country has "barbershop fougere" written all over it. I am not a huge fan of barbershop fougeres (as I am powder averse), but this one is well-done and brings back memories that go beyond just the perfume itself. The memories I speak of are of my childhood, as I would look through the printed colorful Avon catalog with its various offerings, only to focus on the fine marketing copy and interesting collectible bottle housings used for the Wild Country perfume. The logo in particular was rather distinctive, and even 40+ years later still has remained ingrained in my mind. As for the composition smell itself, I don't remember much about it, but I was too young back then to really know anyway. Now, smelling Wild Country again all these years later I can admire the good work by the perfumer to create a true barbershop experience in a bottle. Obviously I wish it had less powder, but that is pretty much par for the course with barbershop fougeres, and as time passes the powder recedes, leaving the musk more the focus without ever going overboard. In truth, Wild Country always remains relatively smooth and rather polished. Definitely this kind of thing is "old school," but that suits me just fine. The bottom line is the sub $10 per 60ml bottle on the after market vintage Wild Country is a fine example of a budget barbershop fougere that in no way smells like its relatively low price tag, earning a "good" to "very good" 3 to 3.5 stars out of 5 rating and a recommendation to fans of old school barbershop fougeres.

purecaramel
Love this fougere from beginning to end. At it's Vintage basic, it follows the standard Citrus Lavender Tonka riff. The Aromatics/Florals set a melody in the Heart that doesn't really relate to the name. The powder competes with that of Habit Rouge. Is that Oakmoss that's generating a mild Animalic?
What a joy, to be able to nose journey, without disturbance from Caramelized Woody Aroma Chemical Compound, heavy doses of Ambroxin and the Calonic.
The Vanilla-ed Oakmoss and Amber seems to throw off a Honeyed Piss note, like that I find attractive, in Balenciaga HH Club, a Sheep's Ra, Boss No.1, a Fooshaear.
Mossy Musk 8 Hours and counting for 60's Vintage.

epapsiou
Stardate 20181004:
A decent classic fragrance. The tonka is strong initially but then gives way to animalics - is it musk or something else? It is not laundry musk for sure :) . I can see why it gets compared to Brut cause Brut is heavy of musk and coumarin but Wild country has different evolution and it lacks lavendar+moss. Strange cause I do see them listed in the notes.
A neutral for me.

vipersinthefield
My thumb up goes to the vintage Wild Country by Avon...not the current formula.It just mainly smells like Brut to me, blending more vanilla at caliber with Canoe.All this in a pink sort of fluid.It's barbershop styled so not bad...I'd give it a neutral really.
The vintage formula:
This has a base of barbershop talcum powder with generous sweeps of musk.Oriental spice with kind of a buttery smooth sweetness to it.Wild Country in vintage form is very simple and I like it...reminds me of Coty Musk for Men.I like Avon's design more because it's stronger,lasts a heck of a lot longer,and a better oriental spice note.Even the aftershave is stronger than Coty's design.
The current formula of Wild Country...I just can't grasp.
Show all 28 Reviews of Wild Country by Avon