Vetiver Royal Bourbon (new) fragrance notes
Head

peppermint, thyme, vetiver

Heart

labdanum, iris, vetiver bourbon, sandalwood

Base

cade, leather, styrax, immortelle, tobacco, oakmoss


Where to buy Vetiver Royal Bourbon (new) by Oriza L. Legrand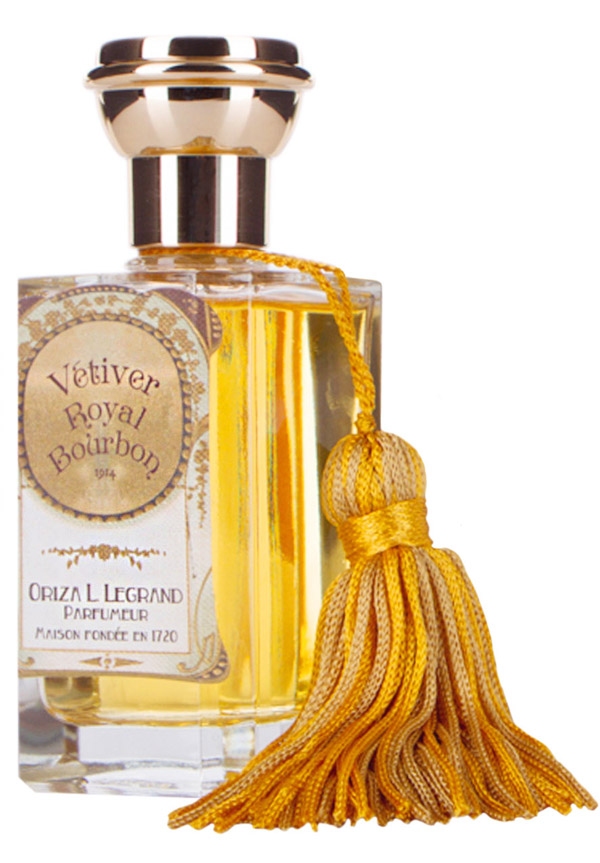 Eau de Parfum 100ml
$165.00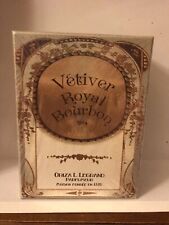 Oriza L. Legrand Vetiver Royal Bourbon EDP Spray Unisex 100ml
$169.00
If you purchase through these links, we may receive a small commission, which helps support and maintain our site. Thank you!
Latest Reviews of Vetiver Royal Bourbon (new)

FSOCI3TY
The fragrance opens with a light mentholated vetiver note, which fades after 15-20 minutes, fortunately since the combination isn't appreciated. The second most prominent note is tobacco, which complements the vetiver by adding a light smokiness. The tobacco note is not heavy or dirty, and when combined with labdanum and iris, it adds a sufficient amount of sweetness to the scent. The longevity of the fragrance is moderate, lasting around 6 hours. In comparison to other fragrances, it reminds me of Guerlain's Vetiver, but with a sweeter and denser composition.
However, I do wish that the scent had less sweetness so that the earthy aspect of the vetiver note would be more pronounced. Nevertheless, this is still a well-made vetiver fragrance.

StylinLA
Very nice scent! Took me awhile to sample it and glad I did. Instant buy.
Has become my "go to" pleasant vetiver.
The peppermint up top is a very nice touch. Not all that "minty" but lends a little extra oomph to the launch of the vetiver. Most vetivers come off as similar to Guerlain and there is some of that but this one lasts better on me.
Not loud or a big projector but good and present for 6-7 hours.
Nothing ground breaking here but a rock solid scent. Great for casual or office.

ADVERTISEMENT

HouseOfPhlegethon
A marvelous woody, aromatic green fragrance. Perfection in the mint and thyme top notes. Powerful heart with bourbon vetiver, iris, juniper, and tobacco. The latter being earthy, as in drying tobacco. Long-lasting base with labdanum, more vetiver, sandalwood, leather, touch of styrax. This doesn't come off as masculine on my skin, at all.
One of the best uses of vetiver I have come across in a long time.

freewheelingvagabond
A very nice, well done, traditional vetiver. I detect a subtle touch of mint at the start. There is little progression, but as it develops one can get hints of cade and tobacco. It is somewhat smoky, and slightly medicinal - which I like. Interestingly, it has a warmth but is surprisingly refreshing at the same time. It smells very natural, even a bit herbal at times - like something one would find at an essential oil store. I get consistent low-key projection, and duration is excellent for a vetiver fragrance at over seven hours.
At times one wonders whether Vetiver Royal Bourbon 'smells good'. It does, even with the occasional bitter-mothball vibe about it. It is one of those perfumes that's out of place in a world of instant gratification, but it does retain my interest after several wears. It's also not as raw and/or pungent like some other vetivers, notably Villoresi and Route du Vetiver. On some days I even prefer it to the Lubin.
3.5/5

rbaker
The opening is a pleasant mix of vetiver, hints of spearmint and a slightly boozy notes of a terribly dilated whiskey. Pure Malt ultra lite, so to speak, the vetiver is fairy clean, but a bit of root and earthiness is shiny through in a nice and interesting way.
The drydown brings in a softer turn, an iris in the background and a good load of styrax. Whatever tobacco I get is few and far between and ultra generic; and hints of a suede-like leather are added in the base.
The sillage is moderate, the projection adequate and the longevity six hours on my skin.
This spring scent has strong points, but some of its components are lack vividness and intensity. There are however nice moments in the drydown, where the smoothly-executed blending leads to stretches of a harmonious combination of the disparate parts. On the whole, however, this just misses the mark as far as reaching a positive score is concerned. 2.75/5

psebi101
Oriza's creation opens with a blast of minty vetiver. Within minutes, the scent becomes very aromatic and herbal. There is some sort of a boozy accord that is paired with smoke as it develops. This will increase the perceived density and shift it's cool and green opening to a warm and deeper dry down.
The vetiver, to my nose, is the Haitian type in the opening and in the heart and base it's different, more herbal and smokier, different from the majority of vetiver centered perfumes that I've tried; that is Bourbon vetiver, hence the name of the fragrance.
There are a lot of things happening besides the vetiver/mint combo, that will not really transform its heart, but play a secondary role. The composition is very well blended.
Not that is challenging, but I see it as a mood scent, classic, a vintage perfume that has been reinterpreted in a modern era. I think it's really masculine.
Show all 11 Reviews of Vetiver Royal Bourbon (new) by Oriza L. Legrand