Rochas Man fragrance notes
Head

lavender, green leaves, bergamot

Heart

jasmine, lily of the valley, coffee, raspberry

Base

amber, sandalwood, vanilla, mocha, patchouli


Where to buy Rochas Man by Rochas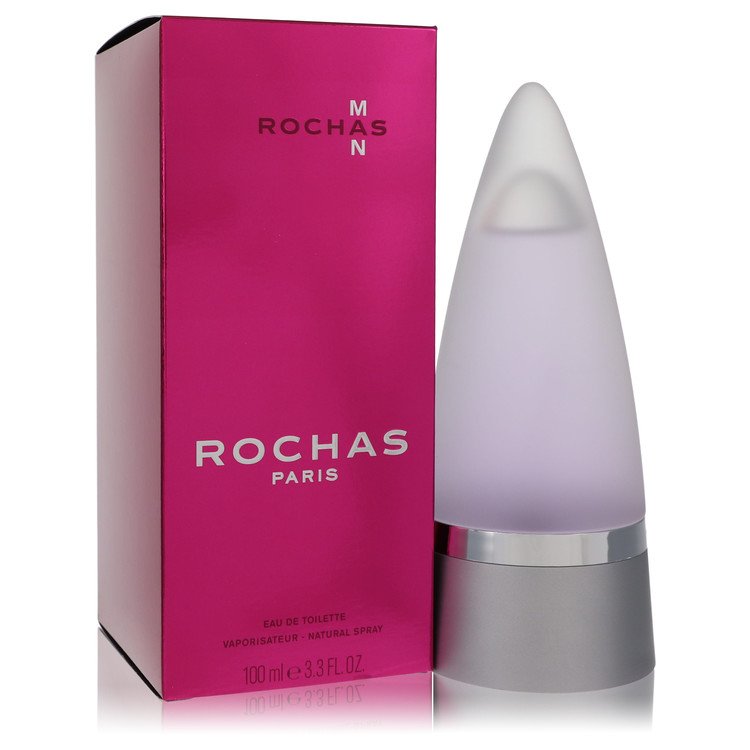 Eau de Toilette 100ml
$35.31
Eau de Toilette 98ml
$62.00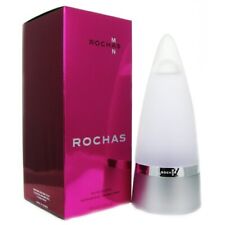 Rochas Man by Rochas EDT Cologne for Men 3.4 oz New In Box
$25.98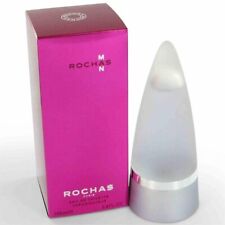 ROCHAS MAN by Rochas 3.3 / 3.4 oz EDT Spray Cologne for Men New In Box
$26.17
If you purchase through these links, we may receive a small commission, which helps support and maintain our site. Thank you!
Latest Reviews of Rochas Man

naylor
A syrupy sweet, vanillic, coffee confection. Cloying. Easy to like for a gourmand lover, which I am not. I bought this one in my younger days, based on price point and hype, and sold it shortly after.

AspicMyopic
If you already own Uomo by Salvatore Ferragamo then there is no need to buy Rochas Man as they are both very similar. I prefer the dry-down of Ferragamo Uomo, but Rochas Man has a nicer opening with a more distinct coffee note. Rochas Man is a nice fragrance, it is definitely unisex and has broad appeal. It opens with coffee, vanilla and some raspberry notes. The notes are subtle and well blended and don't come off as too synthetic in the opening. During the dry-down I notice some floral notes that add a little complexity. Overall a nice fragrance that has moderate projection for the first couple of hours and then becomes a more intimate skin scent. I think it would be a reasonable date night fragrance if you wanted something that smells tempting but not too bold. This fragrance didn't have the wow factor for me that it has for some reviewers, but I do like it. However I think I'll stick with Ferragamo Uomo that has a sexy dry-down and better performance. But if you want a more intimate scent with a nice, sweet coffee note and great value for money then Rochas Man is a fantastic option.

ADVERTISEMENT

FSOCI3TY
I actually prefer Legend by Michael Jordan over this one, and they're both quite similar. I get that this one feels slightly more refined, but there is something about the lavender note in this fragrance that makes me slightly nauseated. However, if you can tolerate the lavender + vanilla combination, I think this is a great scent.
The performance of this fragrance is decent, and the price is good if you enjoy the scent. I haven't smelled New Haarlem, so I can't make a comparison. However, if you're looking for a realistic coffee note, I think there are niche/indie scents that do a better job.

YKem
Well I didn't detect any of the top notes.
It starts as vanilla coffee, and ends as sweet mocha.
Definitely a gourmand...

tinfoilhatdude
I think I have an older bottle, as the liquid is darker.
Prime example of late 90's 'vanilla-bacco' style. Good construction from quality materials. A little too sweet for the humid swamps I live in, probably better served in drier climates.
7.5/10

NeedaColognic
I was told, this one's a "real lady-killer dude" but instead, I found it to be a real buzz-kill.
Cloyingly, headache inducingly sweet! I can't detect any other notes over the over-top of the intense amber and vanilla.
Confection in perfume form? No thanks, none for me, cuz I got the Diabetes.
Pretty cool bottle design though! Reminds me of a Lava-lamp.
Show all 167 Reviews of Rochas Man by Rochas