Rive Gauche fragrance notes
Head

bergamot, peach, galbanum

Heart

rose, jasmine, geranium, lily of the valley, orris, ylang ylang

Base

vetiver, tonka, sandalwood, oakmoss, musk, amber


Where to buy Rive Gauche by Yves Saint Laurent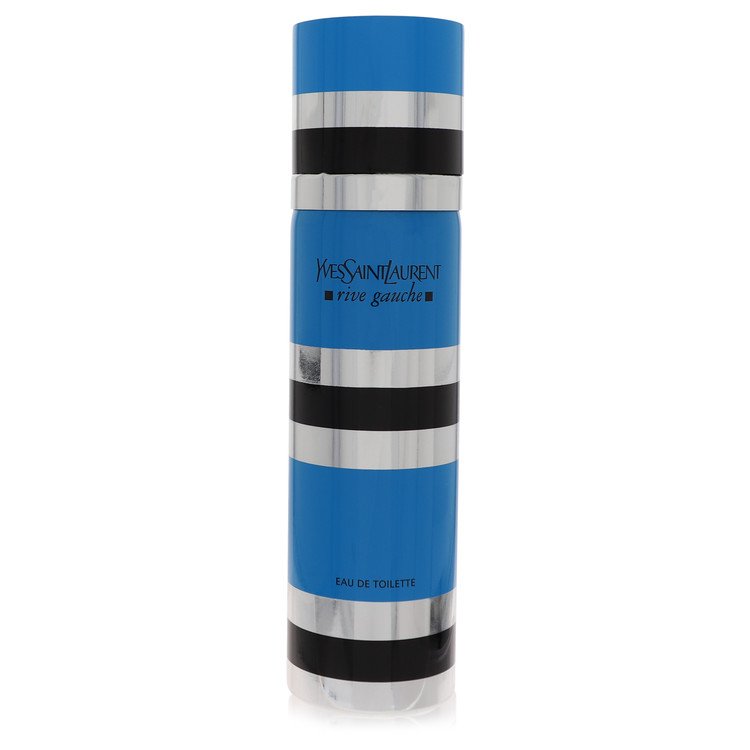 Eau de Toilette 100ml
$76.49
Eau de Toilette 98ml
$110.00
Eau de Toilette 100ml
$91.17*
*converted from GBP 72.25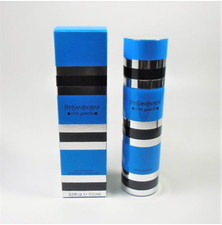 Rive Gauche by Yves Saint Laurent EDT For Women 3.3 oz / 100 ml *NEW IN BOX*
$55.99
If you purchase through these links, we may receive a small commission, which helps support and maintain our site. Thank you!
Latest Reviews of Rive Gauche

RonnyG
I had Rive Gauche in the 70s. It was in a metal can, so you couldn't really tell how much was left. Along with Lauren by Ralph Lauren, Rive Gauche was one of the few perfumes that I used all of and was so sad to see it empty. I remember it as clean and fresh, cool and smooth in a sort of cool, powdery way. A very good scent which I loved. This was probably my favorite perfume, and I've bought many. I may buy it again now.
I recently bought Yves Saint Laurent's Libre Le Parfum, which smelled good in the store but seems too sickeningly sweet for me after wearing it just twice- it's like a sweet food scent. So disappointing. I wish I had bought Rive Gauche instead. I would have if it had been in the store or they could have ordered it for me.

LeChypreSexy
This is a straight-up copy of Worth Je Reviens. It was quite clever of YSL to repackage an old classic in a (quite lovely) spray can and sell it to young, trendy, baby-boomer Cosmo Girl types. A triumph of marketing over substance. I adore Je Reviens so naturally I quite like this. This review is for the original formulation of Rive Gauche.

ADVERTISEMENT

tessera
I only only vaguely remembered this in its original form as a strongly green galbanum chypre with that aggressive Now Woman feel (now being the 70s and early 80s).
This review is for the current formulation, as I was curious to revisit what it might be now. What I get is green soapy metallic rose with that leathery galbanum and bergamot oil. The bergamot makes it smell like a unisex traditional European cologne, the leathery aspects make it classic old style chypre and there are tarry notes in the aldehydes that remind me powerfully of Arpege.
It really does still remind me of the 80s, and it feels very unisex by today's standards. Depth is clearly missing from what I recall of the old version, but the dark green rose chypre is still there in all it's layered complexity. If you like the current version, definitely seek out the vintage for depth and punch.
It's an eh for me personally, but a thumbs up in fragrances.

Varanis Ridari
Yves Saint Laurent Rive Gauche (1971) is claimed to be the greatest floral aldehyde perfume of all time by esteemed critic Luca Turin, and was deemed so important by Tom Ford in 2003 that he went through great pains having it reformulated by 2 perfumers (including the son of an original perfumer), in order to maintain its integrity without precious natural ingredients that could no longer be feasibly used. To place such value on a fragrance says a lot about it before ever sniffing the sprayer, so what's really happening on the original "left bank" of the late Mr. Laurent? Well for starters, this was made to christen the opening of the Yves Saint Laurent Rive Gauche boutique, opened on the left bank in Paris, originally being composed by both Michael Hy and a young Jacques Polge back when Parfums Chanel was still under stewardship of Henri Robert. Indeed, while Robert was making the final signature perfume for Gabrielle Coco Chanel in the form of Chanel No. 19 (1971), Polge & Hy were creating this "griffe" masterpiece for YSL, meant to be an eye-catching accessory to the "prêt-à-porter" collection of the same name aimed at young women. Today, the cold and metallic aldehydes and dry soapiness of Rive Gauche come across old-fashioned and grandma-ish to the noses of women used to sweet "fruitchouli" and watercolor fruity floral perfumes, but back in 1971 when this was released to the public (a year after being exclusive to the Paris boutique), this was a daringly youthful perfume in strict contrast to the powdery florals, green leathers, or thick oriental patchouli fragrances worn by gals in the 40's, 50's, and early 60's.
In a way, this was a continuation of what Yves Saint Laurent started with Y (1964), infusing inspiration from Paco Rabanne Calandre (1969) and Fidji by Guy Laroche (1966) before it. Also, if we want to include the blue collar perfume champions Avon in the conversation, we can say Charisma (1970) also presaged this by some degree, with a similar soapy aldehyde rose countenance, just minus the coldness and adding some civet musk. The introduction to Rive Gauche is really just ravishing grimness in the form of those freezing aldehydes, like an iced peach lactone with stiff bergamot sprayed from an upside-down air duster. Green galbanum leads the way into rose and jasmine savon with muguet, musky indolic ylang-ylang, and cool orris. Fans of cold iris perfumes such as Lutens Iris Silver Mist (1994) owe existence of such perfumes to Rive Gauche. The base comes on with a plonk of quality Mysore in vintage, but something else taking up the slack of the missing precious wood in 2003 bottles and beyond, but the difference is less exaggerated than lovers of the vintage would extol, although I understand they'll see differences thrice as much. Lighter woody aromachemicals do leave other notes to come up more in the modern version, but they're also there in vintage, just squished down a bit by the sandalwood. These include oakmoss (or evernyl in modern), a sliver of tonka, vetiver, and a dry amber. Rive Gauche wears very clean, and very "chypre", lasting for hours on skin with a slight bitterness and late-stage powdery "boss Bitch" feel that makes this perfect for the Miranda Priestly in everyone. Best use is work, social events, and day wear through all but the winter months.
I'd personally call something this cold and sharp unisex, but like with younger women, a lot of younger guys are going to wrinkle their nose at the total lack of sweetness and roundness this perfume presents. Even when Tom Ford had Daniela Andrier and Jacques Hy (son of Michael) extensively "repair" this in reformulation, he knew that the life of Rive Gauche depended on offering more modern options, releasing a Rive Gauche Light (2003) to accompany the re-launch, and even added a male counterpart simply called Rive Gauche pour Homme (2003). Since Opium pour Homme (1995) came 18 years late, he didn't see any problem with introducing Rive Gauche pour Homme 32 years late either, and evidently YSL would make a men's Y a whopping 53 years late too, so it's just something with Yves Saint Laurent perfumes anyway. Rive Gauche pour Homme would smell like luxury shave foam in a can, which I guess fits the aesthetic more than the original Rive Gauche, even if the point of the metal can in the first place was to express modernity and the then-futuristic "cold" metallic nature of the fragrance. All told, Rive Gauche was the opposite of the raunchy virile "liberated" perfumes postwar housewives wanted, representing a different kind of independence as their daughters, who were entering college and the workplace in record number, wished to express. What's old was new again and another wave of heavily aldehyde-based perfumes would dominate into the 70's and 80's thanks to fragrances like Rive Gauche, just with emphasis on humorless and massively green overtones, tomboyish enough for men decades later to flirt with wearing. Left bank or left-hand path? You decide. Thumbs up.

Brian Buchanan
The year that Rive Gauche was launched, Yves Saint Laurent released what came to be known as La collection scandale. The designer drew inspiration from the war years - when France was occupied by the Nazis - and this outraged the French press who severely criticised his Quarante Collection (of Forties Fashion).
In 1971, fashion was typically flares, or 'A' line dresses and loose, hippy kind of things. By contrast, Saint Laurent's square shouldered jackets, cinched waists and high heels had a very different, buttoned up look.
Not only did his clothes break the Carnaby Street mould, his new perfume did the same thing with the patchouli soaked pongs of the time. Rive Gauche was a volte-face; a crisp, tailored perfume that drew on wartime classics like Bandit and Miss Dior.
Like them, Rive Gauche is dark. Centred on a deep floral, it's an abstract bouquet covered with thick layers of aldehydes and musk. It feels like a black lacquered box with a floral design.
And then, shining out in sillage - there comes the masterstroke; a cherry-red fruity note. Suddenly, what was in danger of becoming Lady Bracknell takes on the air of Ma Griffe, the first so called teen scent.
For a while, Rive Gauche runs the tightrope of elegant chic; aldehydic repression on the right side, floral gaité to the left.
But it falls to neither side, and as time goes on it develops an earthy hum, a tired green bouquet, the Café press of warm bodies.
[Vintage]

Abbiss
This smells much like a stereotyped powdery vintage floral mix, with predominant rose and lemongrass opening that goes towards metallic aldehydes and soap with time.
I'd like to sample the original version and understand what makes it special, even if I find it beautiful now.
Adding: why am I hating the bottle so much?
Show all 57 Reviews of Rive Gauche by Yves Saint Laurent