Love, don't be shy fragrance notes
bergamot, pink pepper, coriander, neroli, sambac jasmine, honeysuckle, orange flower, bulgarian rose, iris butter, civet, caramelized sugar, vanilla, cistus labdanum, white musk
Where to buy Love, don't be shy by By Kilian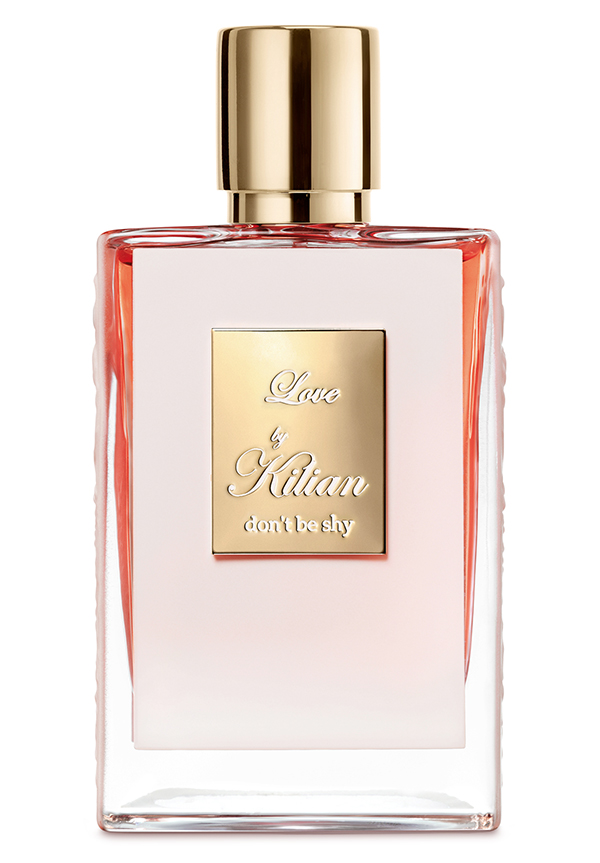 Eau de Parfum 50ml
$265.00
Eau de Parfum 50ml
$280.00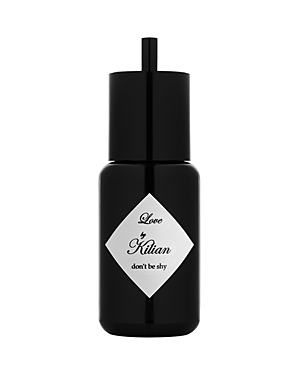 Eau de Parfum 50ml
$225.00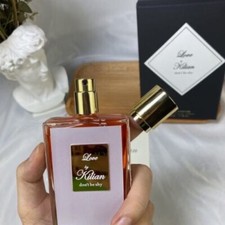 Love By Kilian Don't Be Shy 50 ml 1.7oz -New sealed
$135.00
If you purchase through these links, we may receive a small commission, which helps support and maintain our site. Thank you!
Latest Reviews of Love, don't be shy

naylor
Feminine florals and comforting confections. Sweet, cozy, and at the same time dangerous and alluring. Like sexy marshmallows.

Deebo Sniff Sniff
The reviewer that references Marcy Playground is hilarious btw!
Let me see if I can thread the needle on this one...its a hollaback girl...all talk, no action.
So, you can say Amber…or Neroli…Honeysuckle…or flippantly throw out "Resinous"…or even Marshmallow…and I will say…pfft, generic kids fruit cereal…one note…just one. Not the name brand stuff…but the kind that just comes in the bag on the bottom of the shelf.
If you check out the notes listed for Love it sounds amazing, almost too good to be true. It's also pretty lengthy, which speaks to its muddled character. How can you find room for Honeysuckle, Rose, Jasmin, Iris AND Orange Blossom…then throw Caramel, Vanilla and Sugar on top? It's unfortunate, but add that all up and you get "Fruity O's"
I know marshmallow is really touted as a big note in this but only if it's a stale one that's been hanging out in a leprechaun's pocket while he's on the run (finger to nose and a wink). Its listed as a part of the "Narcotics" which is a leading suggestion with a desired outcome, but it reminds me more of being in middle school and playing putt-putt on a tween date at Swing-Around Fun Town. Sophisticated it is not…which is ok…but not at this price.
I really wanted to like this one. I was even hoping for a run-of-the-mill vanilla with some orange notes. Nope. An appropriate adult function for wearing this is probably a side stage dance to Uncle Kracker's "Follow Me" if you catch my drift…and I think you do.
As far as projection etc. its middle of the road. I've heard its beast mode for others but not for Mrs. DSS. I know a certain singer is associate with this fragrance (very old news) which accounts for the interest for sure. Honestly, she could be covered in hot garbage and still be sexy, so forget it!
Also, that ride is over, I know she says "Sell Me Candy" but I guarantee she's…
"On to the Next One, On to the Next One…"

ADVERTISEMENT

500DaysofSemmler
At first sniff I quite liked this one. The gourmand notes come right out of the gate and are nice. Then later on they combine with the white florals in an intriguing way that doesn't quite smell like either category. It doesn't smell bad at all, just very unique. What I will say is that it comes off fairly feminine (and of course is marketed as such). So this isn't quite for me, but I do enjoy the scent and think I'd like this on my girlfriend.

speedracer
Feminine florals mixed with sweet, edible vanilla and a powdery, makeup smell throughout. I think it leans feminine but like many vanillas, if you feel good wearing it, then anyone can pull this off.
I'm not picking up much civet or anything stinky, save for a little musk. It seems pretty safe and agreeable throughout, although don't overspray.
Performance is quite good, as mentioned. I get all-day longevity and projection on just a few sprays.

foetidus
Love (…don't be shy): Heavy duty bergamot, Neroli, and pink pepper opening… so heavy duty that, instead of citrus, it comes across as a strong, smooth spice accord with a soft resinous twist – the uniqueness of the accord is accomplished through the use of the oil form of the constituents which results in an accord that projects depth, silkiness, character, and sophistication.
The remaining actions of the fragrance seem to rest too much on the laurels achieved by the opening. The florals – jasmine, rose, and iris – do appear, but not enough to augment the waning power of the opening. And, as the beginning accord weakens, the fragrance loses as much interest as it loses potency. It needs those florals to keep up the drama and complexity. The resins of the base also fail to provide needed interest: I cannot find the civet, and the labdanum is much too discreet – this is not the time or place for transparency. The white musk is white musk so it does what is expected of white musk – very little.
Love began as a potently sweet caramelization. Its initial drama was achieved by the combination of the depth and strength of its vegetal oils. It was suggestive of resin and was unembarrassed in its projection. The promise of this impressive opening, however, has not been carried through the remainder of the fragrance… As soon as the opening began to weaken, it had not a substantial enough augmentation of middle tones of florals and resins, and this fragrance with its cheeky name, became just a rather ordinary long-lasting caramel skin scent that would have a difficult time competing with a typical designer gourmand.

Monkeys
Oh! At first this is a sweet, very sweet little beast! I mean a "Kids wash your teeth", cavity inducing, loved by dentists one! And you better love it too or you will be stuck with it for a long time! Because it lasts and lasts.
As a man I don't find it masculine enough to suit me and my personality. But if you do, great!
When I spray Love by Kilian on, my nose is hit by a warm mix of very thick, loud, pink and orange colored bubble gum and cotton candy with all of their "chemical" smells on a caramel base. Welcome to the funfair!
As the opening settles down the candies stay but allow us more to get the full range of this fragrance. There's actually a spicy, syrupy orange with a lightly smoky amber hidden in the middle. It's joined by civet, appearing with its sharper, unclean and honeyed leathery touch giving a more sour counterpart to the sugary bomb. It gets more noticeable as time goes on. It's helped by florals, mainly jasmine which depending on how it's distilled can also have an animalic vibe. This incorporates a depraved, dirty twist and some character to the fragrance. (Which can also keep it unisex enough for some men to wear it I guess).
Love by Kilian is the respectable, fun "girly-girl" woman who loves super sweet/gourmand perfumes but who also embraces her wilder and sluttier alter-ego.
Show all 34 Reviews of Love, don't be shy by By Kilian