The company says:
The House of Creed introduces a new universal fragrance, based on its most iconic scent, Aventus. Introducing Aventus Cologne, the rebellious counterpart to the bestselling Aventus. Urban spirited, individualistic and fashion-forward, this aromatic fruity Eau de Parfum is inspired by a classic uplifting cologne for men and is as much surprising as it is the new classic in men's fragrance.
Aventus Cologne fragrance notes
Head

bergamot, blackcurrant, pineapple, mint, green apple

Heart

jasmine, rose, birch, patchouli

Base

musk, vanilla, oakmoss, ambergris


Where to buy Aventus Cologne by Creed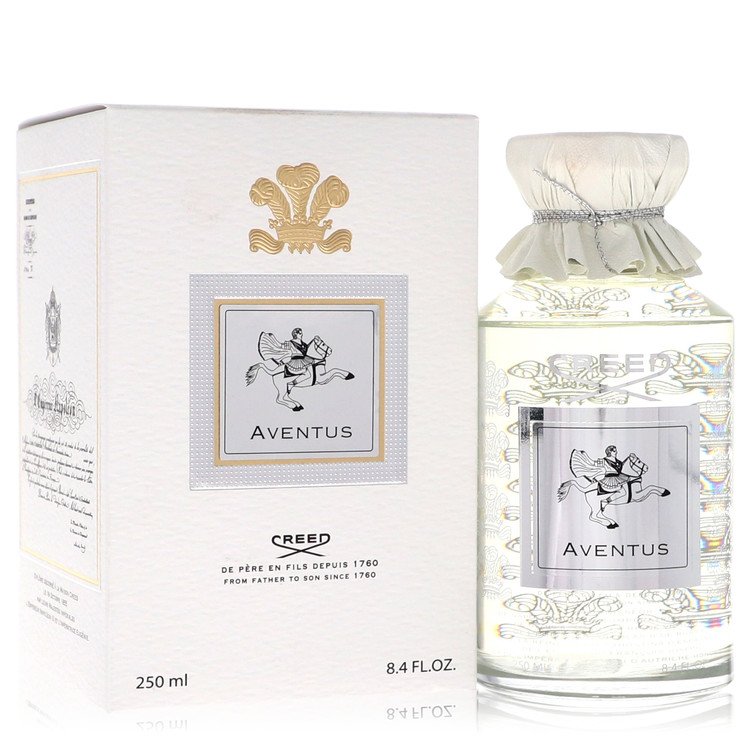 Eau de Parfum 248ml
$679.99
Eau de Parfum 98ml
$435.00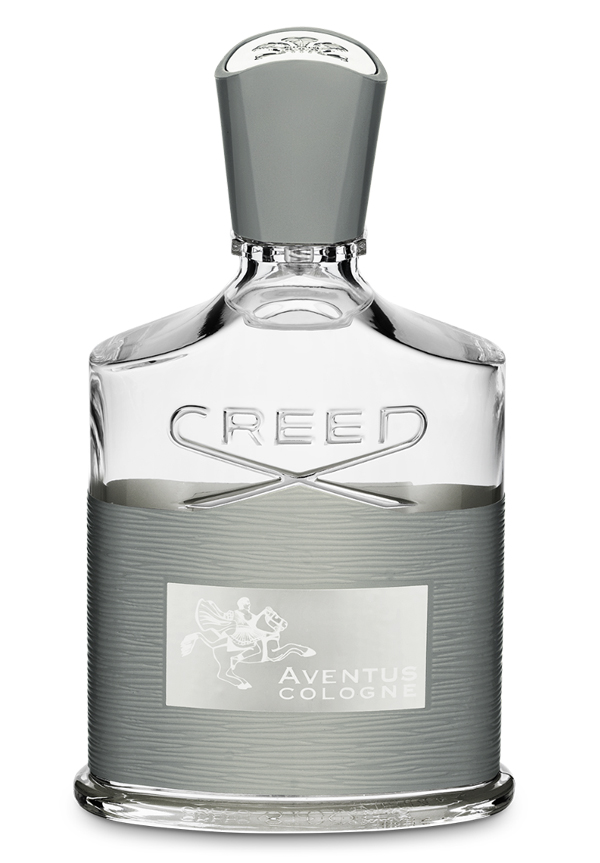 Eau de Parfum 50ml
$365.00
Eau de Parfum 100ml
$334.39*
*converted from GBP 265.00
If you purchase through these links, we may receive a small commission, which helps support and maintain our site. Thank you!
Latest Reviews of Aventus Cologne

jdplaza
One of the easiest fragrances to reach for. While not as memorable as its big brother, it does make up for it in utility. The opening is a bright and smooth smooth with the Aventus backbone present in the dry down.
Performance is not great at about 4-5 hours longevity,

rbaker
The pineapple of the original has been given a makeover by the addition of some bergamot - it's a Cologne after all - with fresh green apples, a touch of mint and just a little bit of blackcurrant fruitiness - nice and quite refreshing.
The top notes are in contrast to quite a surprising arrival of touches of birch tar - quite un-Cologne-like - and a patchouli; a bit like echoes of Cuir de Russie of the same house 100-times diluted. A green jasmine lurks in the background, assisted by some - fairly bland - rose its attempt to bring in a floral turn, but the latter remains in the background on me until a bit later
The base, purportedly composed of musk, vanilla, oakmoss and ambergris, is nothing more than a nonspecific sweet concoction based on lots of white musks will some vanilla underlying it. The base is rather chemical - clearly a laboratory soup - and very similar to the bases in some other products.
I get moderate sillage very good projection, and four hours of longevity on my skin.
The promising start of this summer scent was, unfortunately, changed to the mediocrity of the somewhat unexciting heart notes, and the frankly disappointing base. Overall middle-of-the-road, too generic and synthetic in the second half without any redeeming creative features. 2.75/5

ADVERTISEMENT

Jack Hunter
A fresher zesty and more people pleasing version of Aventus. It has this Summery vacation in the sun vibe going on. If I was to go on a holiday and was looking for a beautiful luxury cologne to party on down in the hot tropical evenings, this would fit the bill. Very nice!

Hobbes
Generic citrus-woody scent.
I will always have a bottle of regular Aventus in my rotation, but I don't understand the purpose of Aventus Cologne at all.
The past few years' Aventus batches are already super fruity - Aventus Cologne does not fill any new niche and is vastly overpriced even at the 100 ml/$200 price point that Facebook fragrance enthusiasts offer it for.
I also can't imagine Aventus Cologne garnering more compliments than the pineapple-heavy Aventus --- skip this and stick to the original.

rogalal
This is essentially the wood and ambrox heart of the original Aventus, but with fresh-squeezed orange juice and bits of other citrus on top instead of the pineapple. And for some reason, they added a pinch of cheap aquatic "woody amber" to the base (I guess in a failed attempt to make it more "sporty"?).
If you love Aventus and Creed in general, I can't imagine you hating this, but it's not likely to win over Aventus's haters. I'm tempted to lower my vote to a neutral because of the "woody amber", but this smells so good on me in uncomfortably sweaty heat that I have to go for a thumbs-up...

Buzzlepuff
The contrasts found in original Aventus are softer and more subtle for a quieter but still very crisp cologne version of the now classic Creed Aventus. The tart citrus opening is slightly softer and the dry ashen base is more transparent. Aventus Cologne is the probable successor /replacement for Pure White Cologne which has never really struck gold in the Creed line-up. I am surprised I like this as much as I do. It is not worth the price, yes, but its hard to find anything objectionable. There is nothing revolutionary or new with Aventus Cologne, but you get a well made, hot weather compatible, Aventus styled flanker that is a pleasure to wear especially in warm weather. Aventus Cologne follows Aventus original; just as Declaration Essence followed Cartier Declaration - 20 years earlier with improvements that will extend the audience, but also dilutes the personality of the original creation.
Show all 19 Reviews of Aventus Cologne by Creed