Aqua Universalis Cologne Forte fragrance notes
Head

calabrian bergamot, lemon

Heart

philadelphus, sweet pea, jasmine, damask rose

Base
Where to buy Aqua Universalis Cologne Forte by Maison Francis Kurkdjian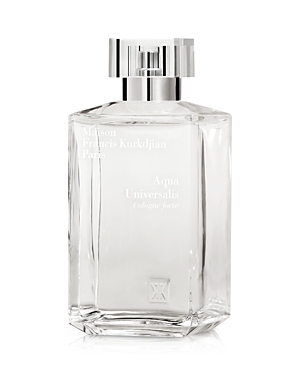 Eau de Parfum 201ml
$465.00
Eau de Parfum 70ml
$220.82*
*converted from GBP 175.00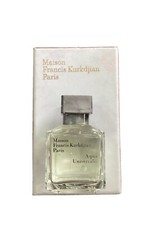 Aqua Universalis Cologne Forte by Maison Francis Kurkdjian Eau De Parfum 2.4oz
$169.99
If you purchase through these links, we may receive a small commission, which helps support and maintain our site. Thank you!
Latest Reviews of Aqua Universalis Cologne Forte

PStoller
Though Aqua Universalis Cologne Forte is sold as bergamot, florals, and musk, what I'm getting is a light but sharp aquatic/ozonic—not the purity of fresh air so much as the filtered exhaust of an air purifier. Throw in some bleach, and I might be at a public swimming pool.
Instead, there's a bit of synthetic floral sweetness and laundry musk. It's better than chlorine, but that's not exactly a great sales pitch. While I don't mind the scent of dryer sheets, I don't particularly want to wear them.